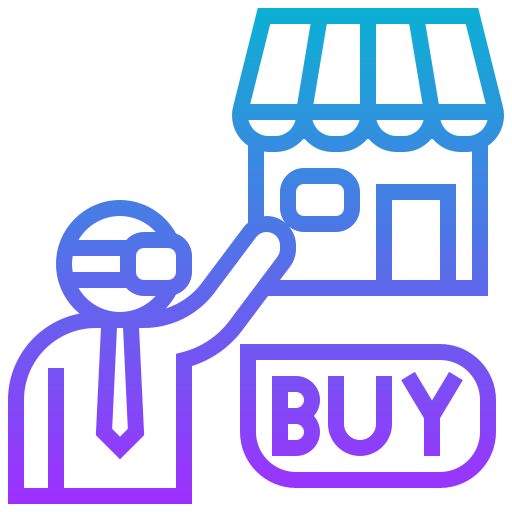 Marketplaces
Volumes Attract Fraud
A by-product of any successful marketplace is that the sheer volumes and liquidity will attract criminal elements. With 726 billion online transactions annually and with online fraud harder to detect than physical theft, the onus is on marketplace Management to make their platforms secure for buyers and sellers.
Transaction Laundering Risk
Marketplaces must also mitigate the risk of Transaction laundering (also known as credit card laundering or factoring): a form of money laundering, where the website owner is often unaware, and is estimated to top $200 billion in the USA alone. It is a merchant-based fraud scheme using legitimate payment ecosystems, to process payments for criminal enterprises selling firearms, illicit drugs, or financing terrorism via unregulated cross-border transactions. By funnelling unknown payments through verified merchant accounts, transaction launderers incorporate the three steps of money laundering: placement, layering and integration.
Reducing Fraud Risk
Just as legitimate sellers need to ensure their payments will not suffer chargebacks due to stolen credit cards, buyers also need a safe place to consume goods and services. The starting point must be accurate Identification and Verification of each platform member.
IDcheck offers Marketplaces a fully automated KYC service of buyers and sellers:
Biometric Identity & Official Document Verification
Proof of Address
Bank Account Validation
Optional: Global Sanctions Checks (UNSCC, OFAC, OSFI, OFSI, SECO)
KYC & AML
We also provide a full audit trail necessary to comply with global regulations, such as The Proceeds Of Crime Act (UK), the Criminal Finances Act (UK), the EU's 5th AML Directive and other global AML legislation. Should any inquiry arise or if you submit a Suspicious Activity Report, all relevant data would be readily available. Global Sanctions Checks can be performed annually to provide evidence of annual reviews.
Identify clients and facilitate secure, remote onboarding with additional layers of protection.
Contact us to discuss how IDcheck's automated Biometric Screening and Document Authentication solutions can help you combat Marketplaces fraud.
Gain insights and learn about current trends